Magic Dust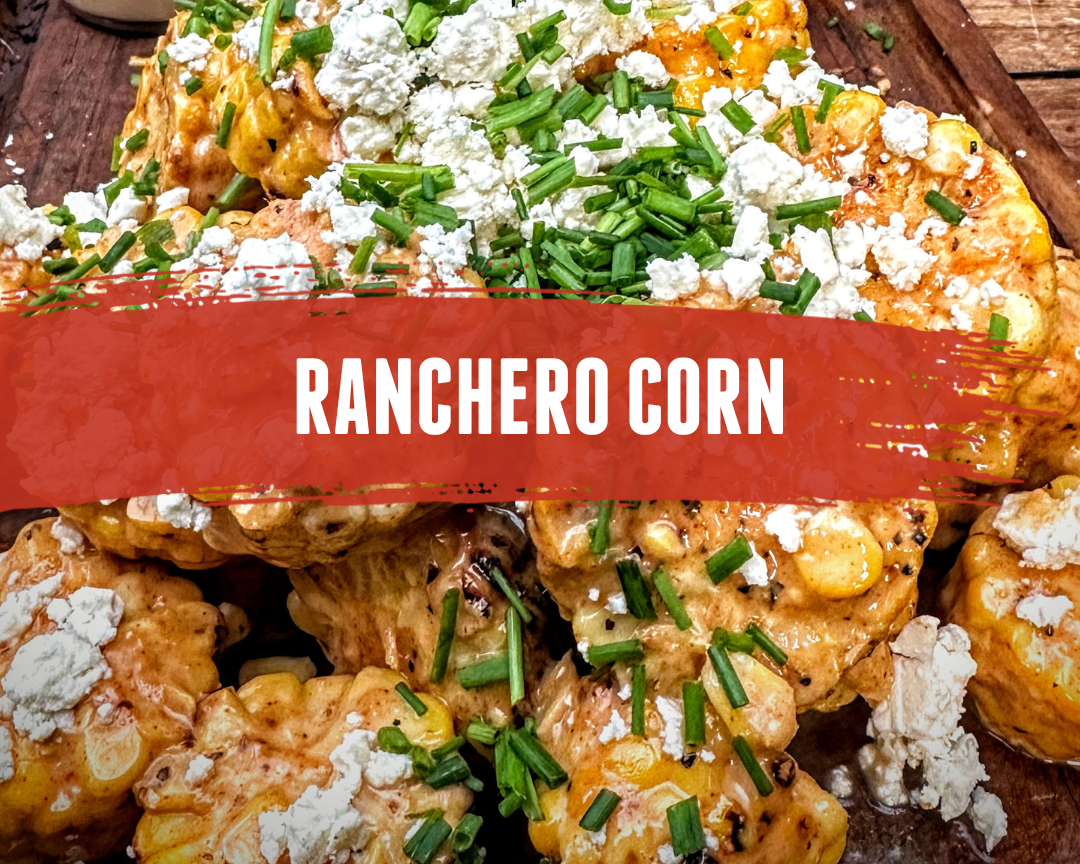 Indulge in the deliciousness of Ranchero Corn! Elevate your corn on the cob with Lane's Sorta White Sauce, One Legged Chicken Sauce, and Magic Dust Rub. From charred perfection to a burst of zesty ...
Buffalo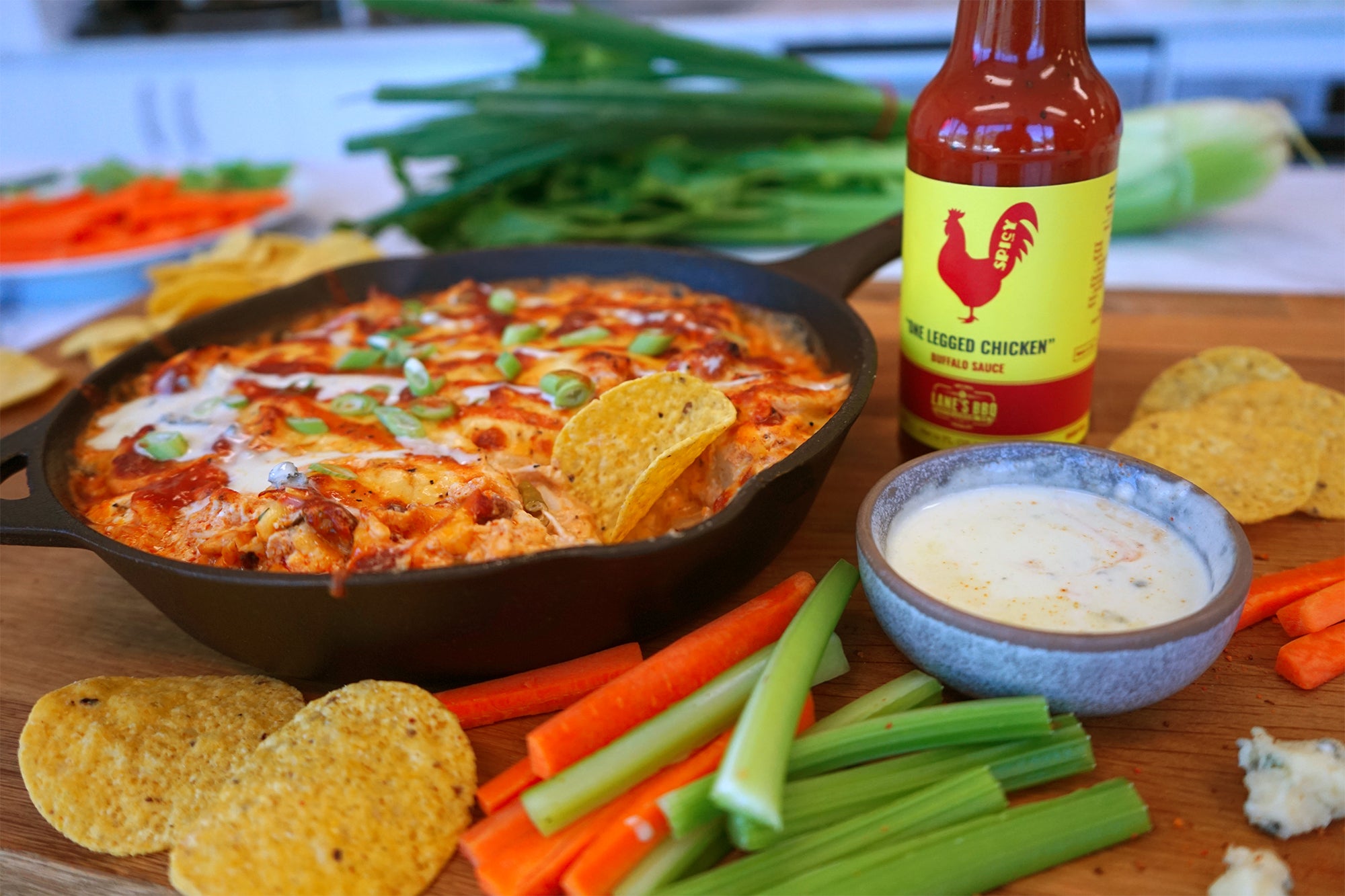 SERVE: 4-6 PREP: 30 min COOK: 20 min INGREDIENTS 2 chicken breast (This also works great with leftover chicken) Lane's Signature Seasoning 1 Cup Lane's One Legged Chicken buffalo sauce 1 blo...
Buffalo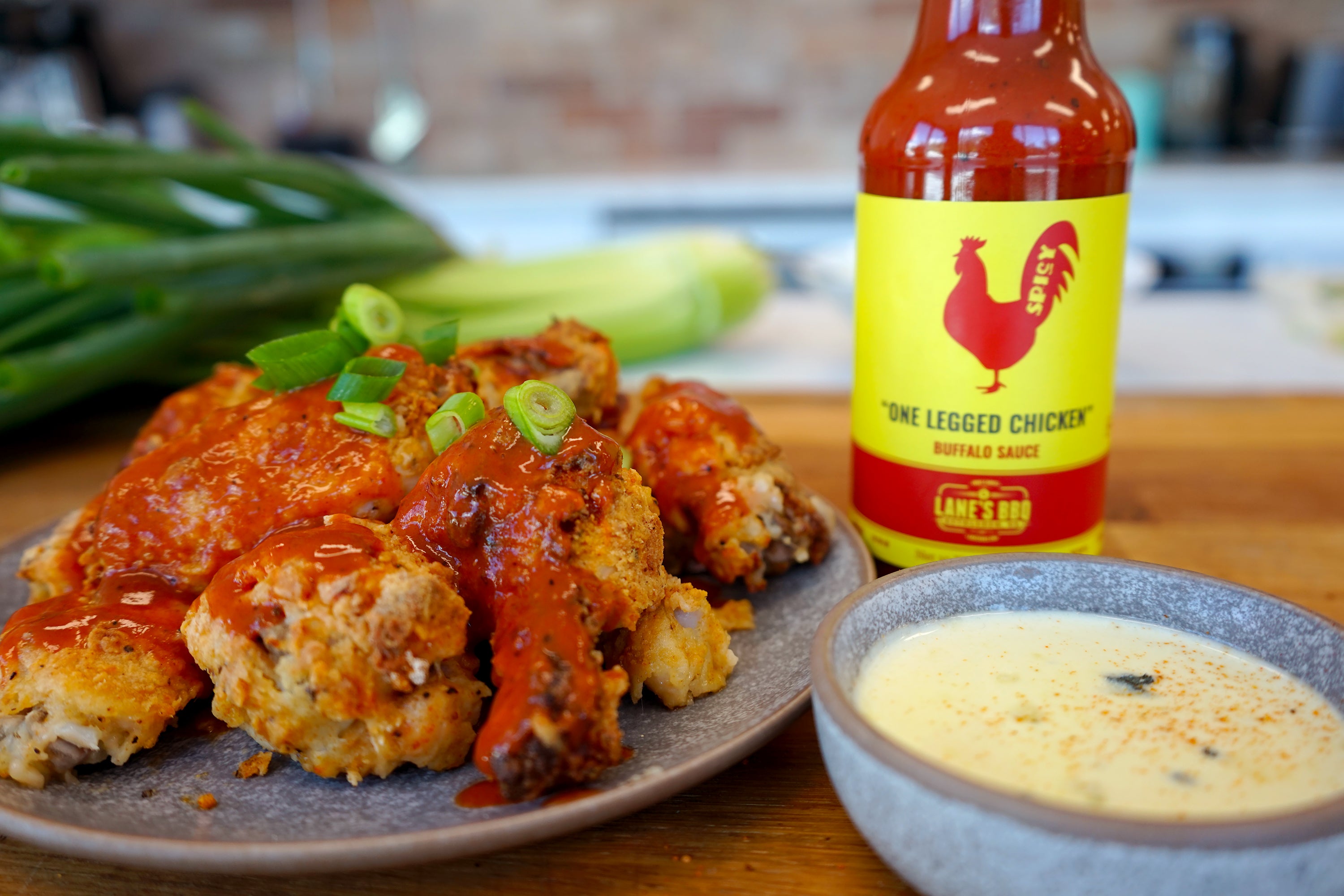 SERVE: 2-3 PREP: 10 min COOK: 30 min INGREDIENTS 500ml Buttermilk 1kg Chicken Wings 1 Cup Self-Raising Flour 1/4 Cup Cornflour Lane's Signature Rub Lane's Magic Dust Lane's One Legged Chicken...