Chicken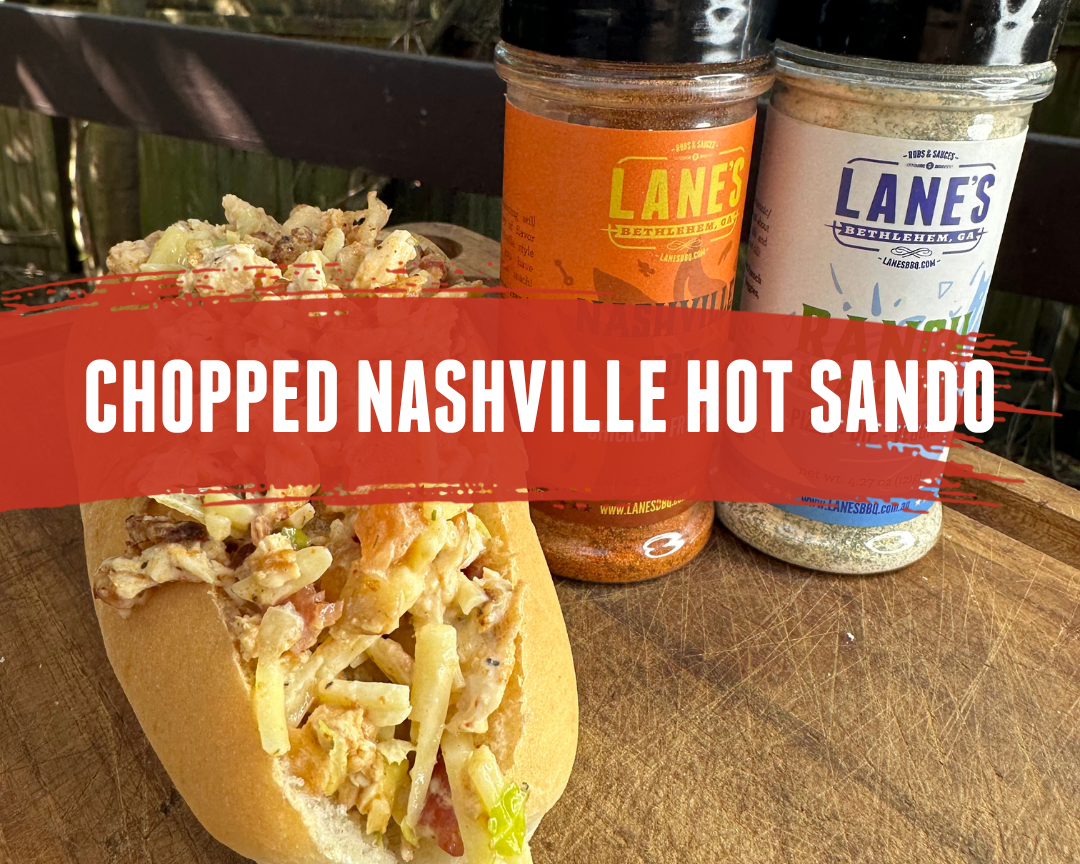 Try this Chopped Nashville Hot Sando: A mouth-watering fusion of perfectly seasoned chicken and crispy bacon, spiced up with Nashville Hot and enriched with Ranch seasoning. It's a flavour-packed, ...
Chicken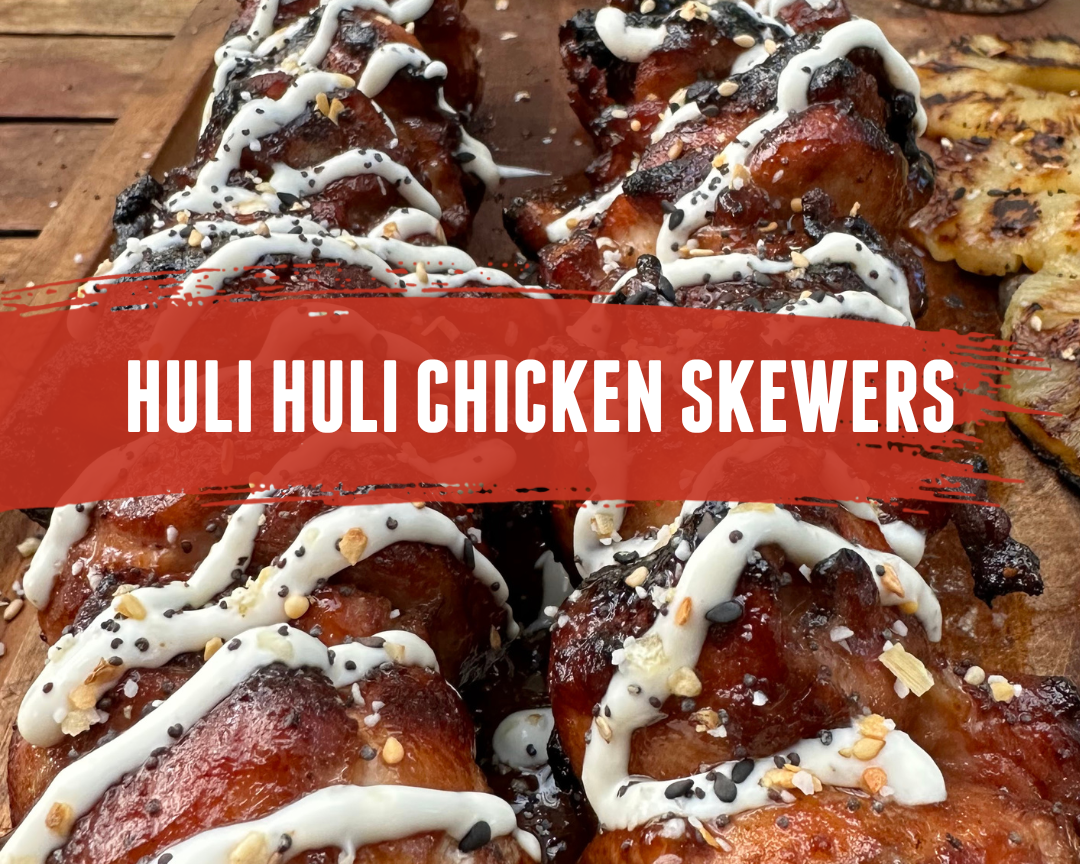 Get ready to elevate your summer grill game with this mouth-watering Huli Huli Chicken Skewers recipe! The combination of tropical pineapple-infused marinade and a tantalizing kick of Nashville Hot...
Chicken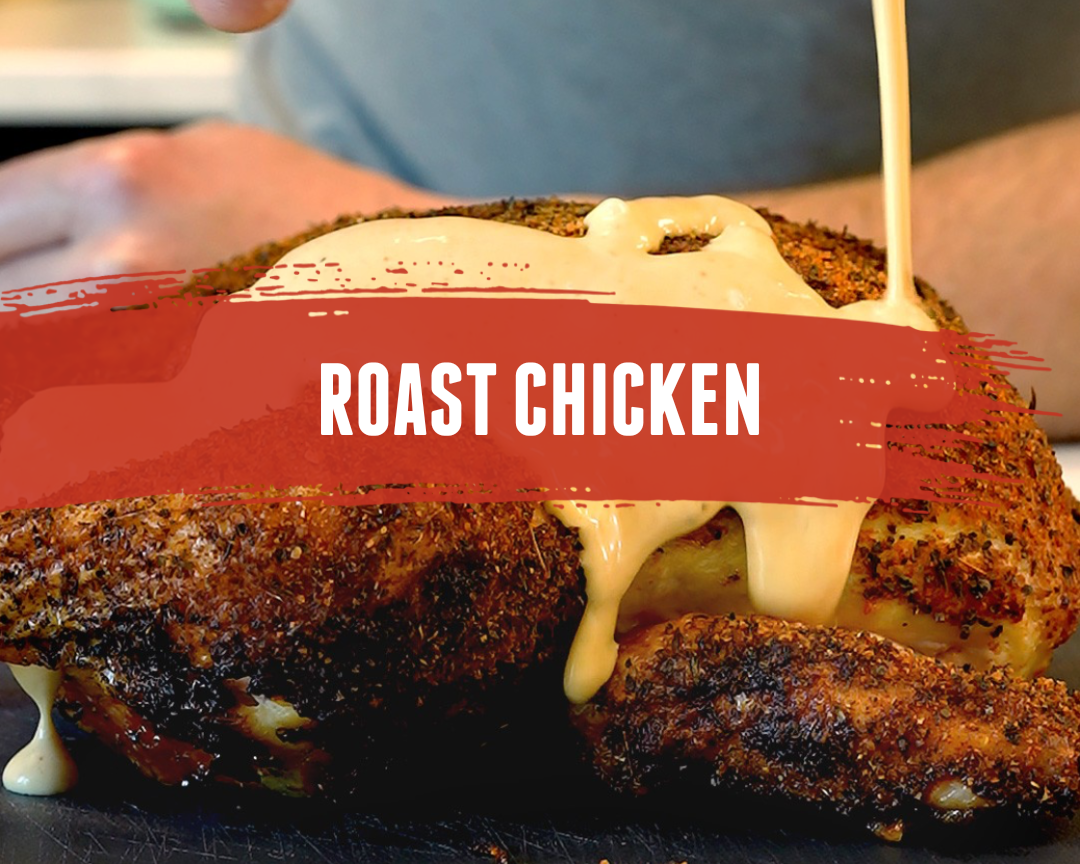 Double the flavour, double the satisfaction! Try this mouthwatering Chicken Roast, seasoned to perfection with Signature Seasoning and drizzled with Sorta White Sauce! It's a flavour explosion that...
Chicken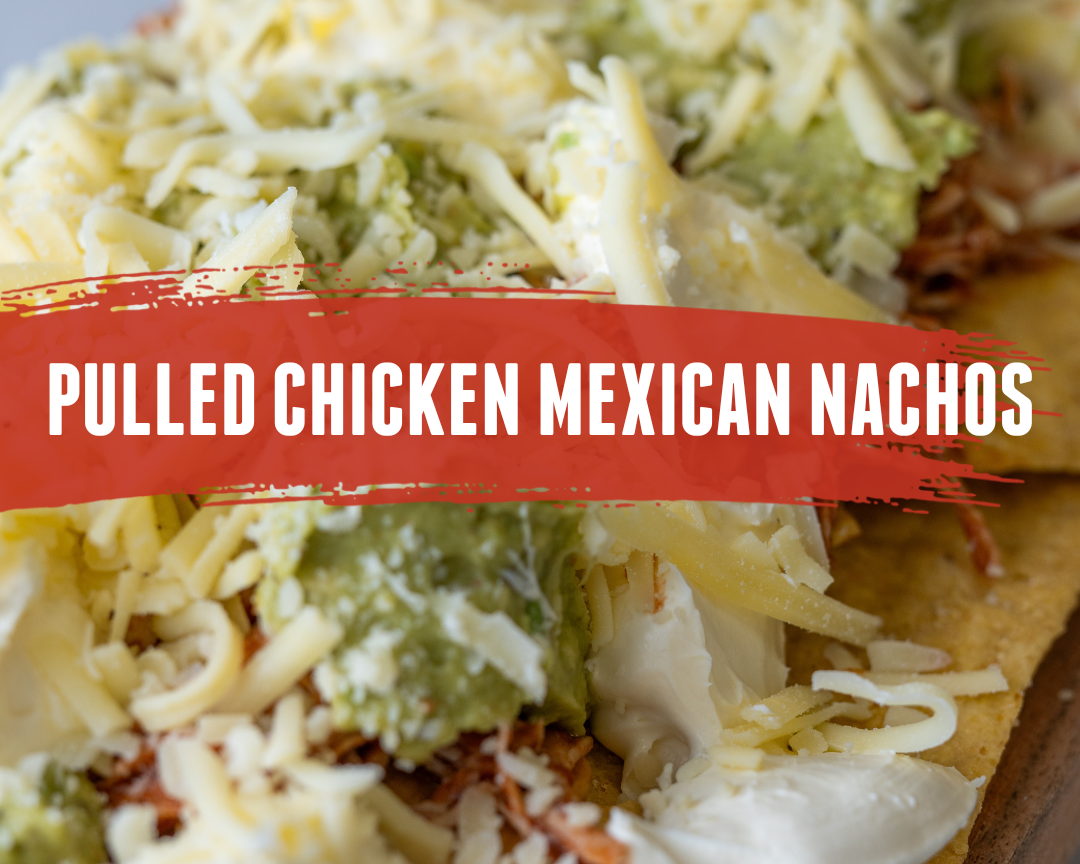 Indulge in the ultimate fiesta of flavours with these incredible Pulled Chicken Mexican Nachos. Seasoned chicken breasts are slow-cooked to perfection. Topped with corn, black beans, guacamole, sou...
Buffalo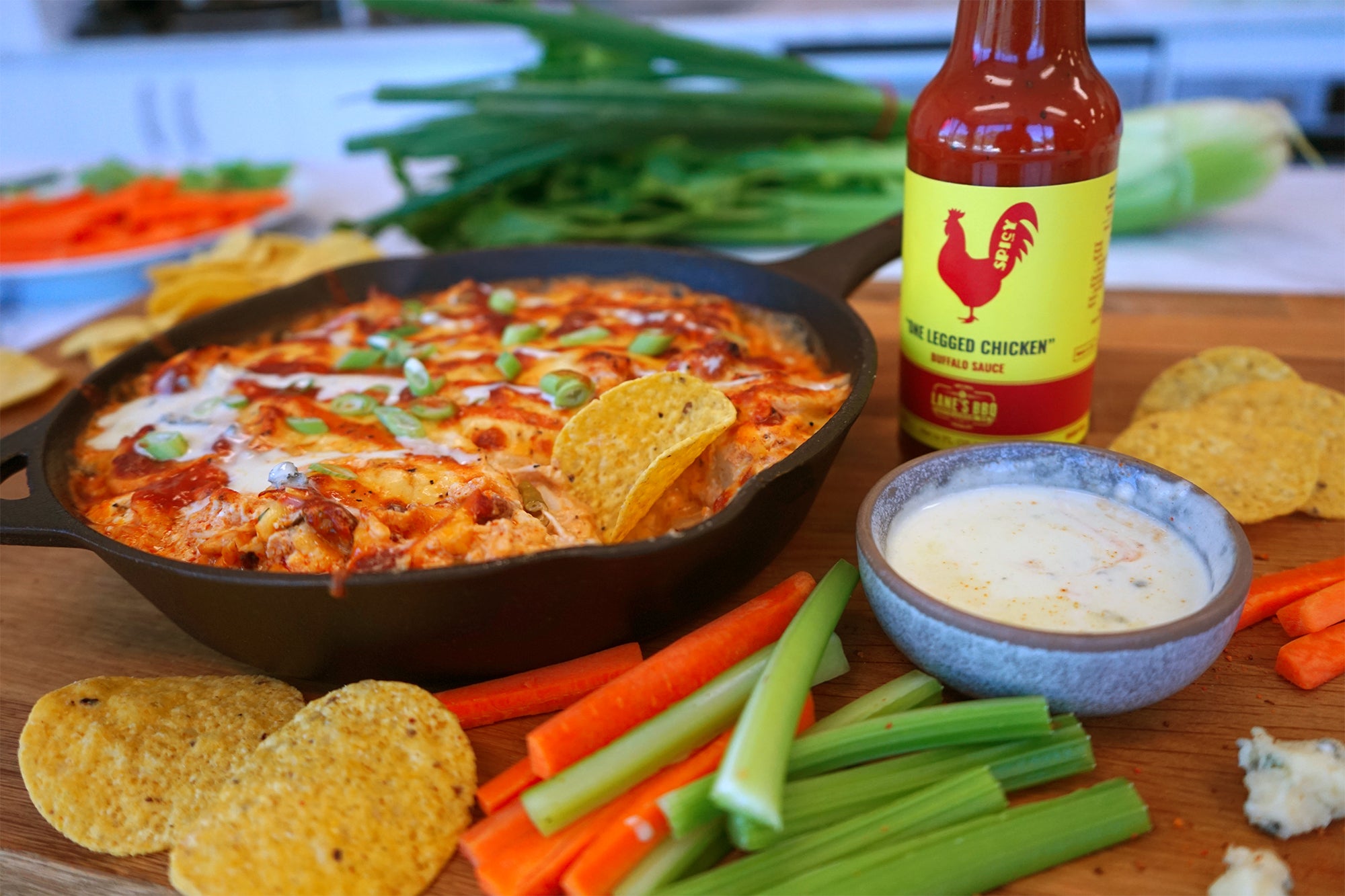 SERVE: 4-6 PREP: 30 min COOK: 20 min INGREDIENTS 2 chicken breast (This also works great with leftover chicken) Lane's Signature Seasoning 1 Cup Lane's One Legged Chicken buffalo sauce 1 blo...
Buffalo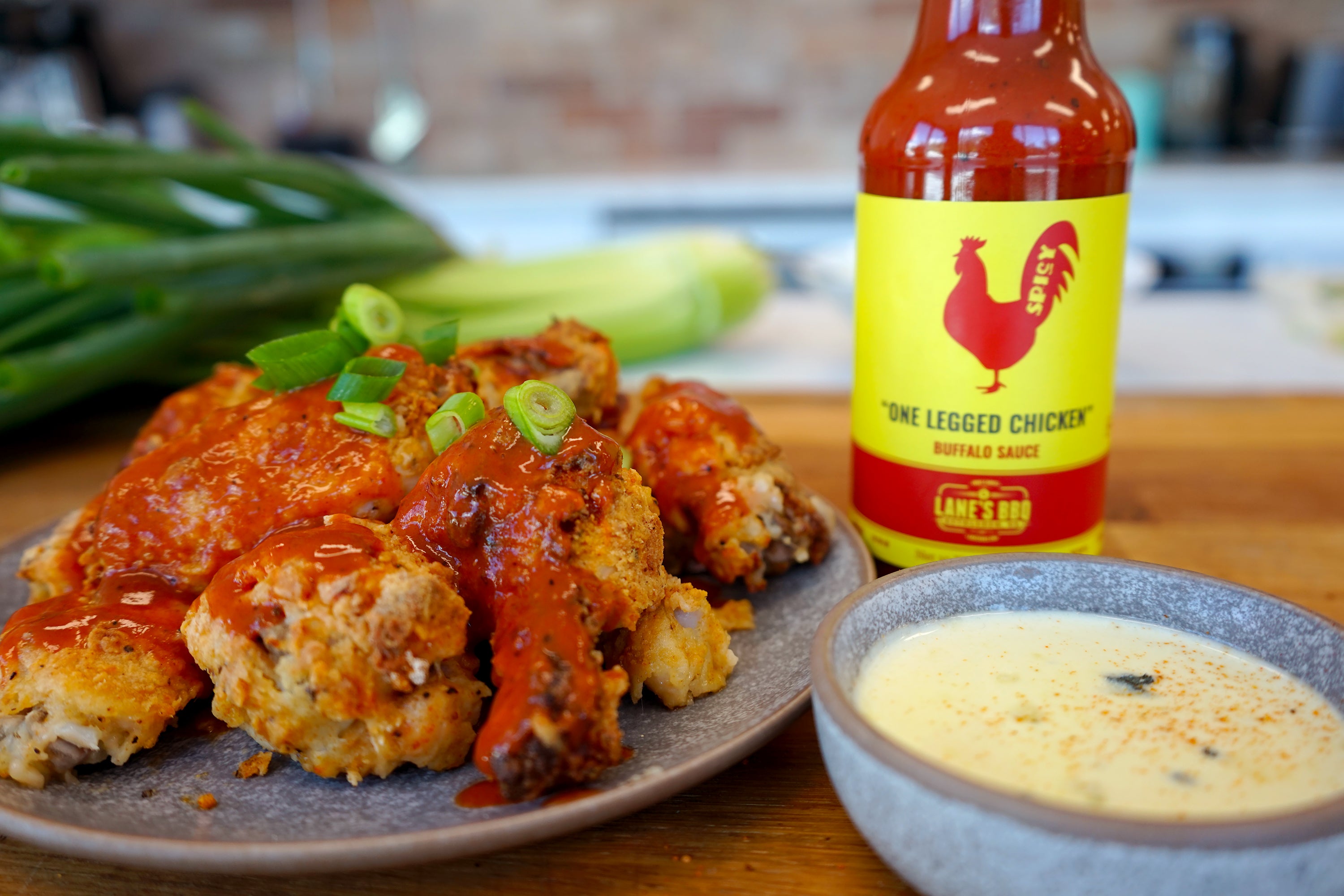 SERVE: 2-3 PREP: 10 min COOK: 30 min INGREDIENTS 500ml Buttermilk 1kg Chicken Wings 1 Cup Self-Raising Flour 1/4 Cup Cornflour Lane's Signature Rub Lane's Magic Dust Lane's One Legged Chicken...