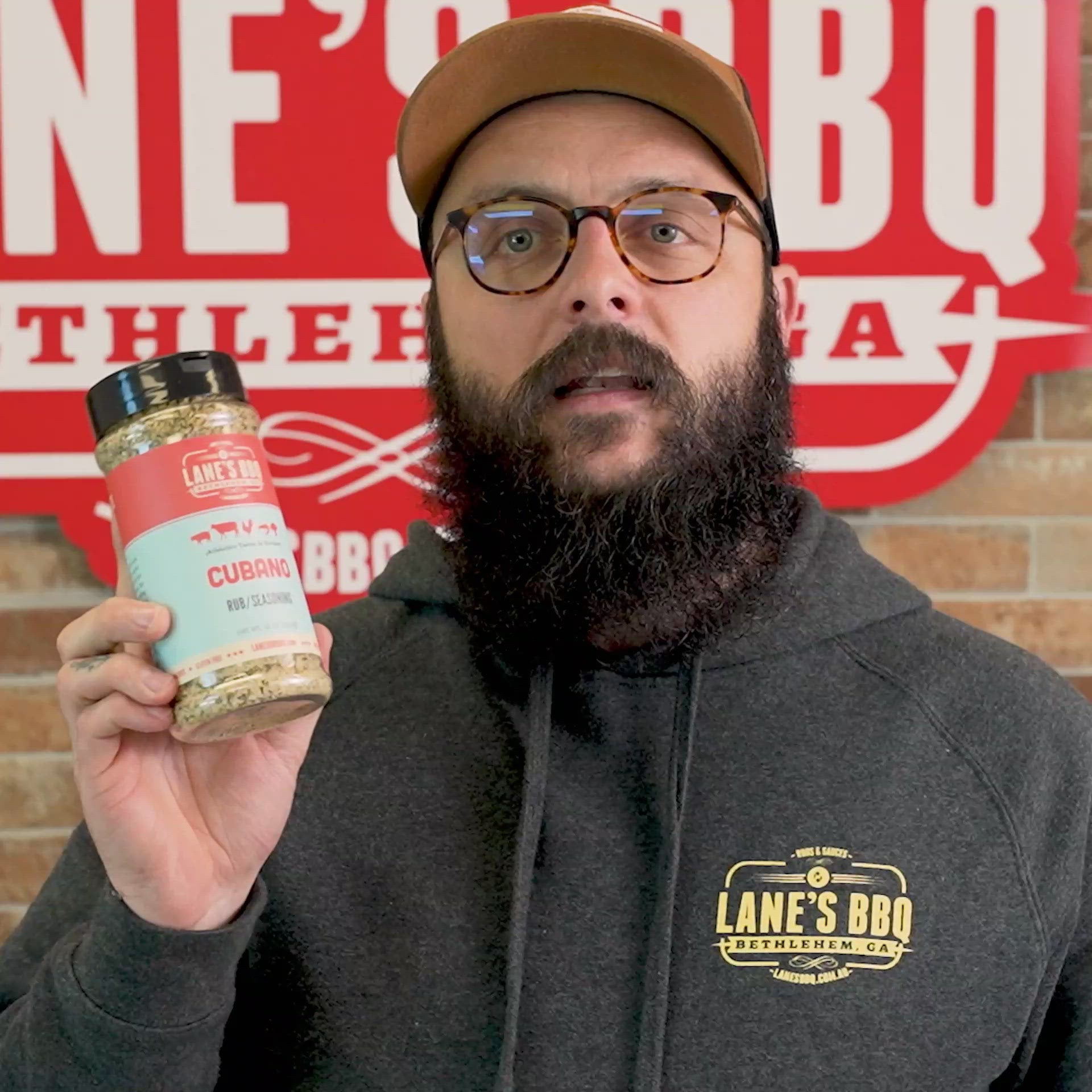 Cubano Rub
Experience the Havana Street BBQ 

Gluten Free - All Natural - All Flavour - No Filler - No Anticaking agents

Experience the zest and sweetness of authentic Cuban BBQ right at home with our Cubano Seasoning. It's an excellent choice for pork and chicken dishes, but also adds a delightful twist to veggies, seafood, and more. This rub is an essential for those craving a taste of Havana's bustling BBQ streets!

A Commitment to Authentic Flavours and Quality:

We say no to unnecessary fillers or chemicals that are often found in conventional supermarket seasonings. We're committed to real ingredients that offer genuine flavour. Our carefully crafted blend of flavours promises the perfect balance, ensuring no surprises when seasoning your food, but instead, a captivating culinary journey with every dish you cook.

Cubano Seasoning Ingredients:

Our Cubano blend includes Pepper, Garlic, Lime, Sugar, Salt, Oregano, Orange Peel Zest, Dill, Cumin, Mustard, and Coriander. Nothing else is added, ensuring a truly Cuban flavour experience.

 
Experience the vibrant, authentic flavours of Havana right at your home with our Cubano Seasoning, perfect for elevating your pork, chicken, veggies, and a must-try for a tantalising Cubano sandwich.

Traditional Cubano Sandwich -
Ingredients: Cuban bread or baguettes, yellow mustard, Swiss cheese, pickles, ham, roast pork, and your Cubano seasoning.
Instructions: Cut the bread in half lengthwise. Layer mustard, Swiss cheese, pickles, ham, and roast pork that has been seasoned with your Cubano mix on one half of the bread. Top with the other half and press in a sandwich press or panini press until the cheese is melted and the bread is toasted. Slice and serve.

Cubano Grilled Fish Tacos -
Ingredients: White fish fillets, tortillas, shredded lettuce, diced tomatoes, sour cream, and your Cubano seasoning.
Instructions: Rub the fish with Cubano seasoning and grill until flaky. Flake the fish onto tortillas and top with lettuce, tomatoes, and a dollop of sour cream.

Cubano Rice and Beans -
Ingredients: Rice, black beans, diced tomatoes, onions, garlic, and your Cubano seasoning.
Instructions: Sauté onions and garlic, add Cubano seasoning, then stir in rice, beans, and tomatoes. Cook until everything is well combined and heated through.
Pepper, Garlic, Lime , Sugar, Salt, Oregano, Orange peel zest, Dill, Cumin, Mustard, Coriander.

Nothing else!

No preservatives, No anti-caking agents, No fillers.
Our seasonings are ALL FLAVOUR!

You won't find any nasty fillers or chemicals that traditional supermarket seasonings have. We pride ourselves on having nothing but real ingredients that have real flavour. We have spent years developing these flavours to have an unmistakable balance. This means no surprises when seasonings your food. They will take you on a delicious journey no matter what you are cooking! 😋
Q. What shipping options do you offer?

A. Free Shipping on orders over $99. We offer regular shipping via Australia Post on orders under $99 for flat fee of $9.95. Also, Australia Post Express for additional cost which varies on location.

Q - How long does it take to process an order?

A - We pride ourselves on dispatching orders as quick as possible. Which is why we dispatch daily and same day orders will be included if ordered by 1pm. This may vary during sales periods. But you will be updated once completed.

Q. Do you ship internationally?

A. At this stage we only ship anywhere in Australia. However this will change as we grow and expand into new regions. Let us know where you would like to see us!

Q. How can I track my order?

A. You will receive an email with tracking details once Australia Post has scanned your item in at their depot
This product has no reviews yet.
NEW RECIPES
View all
Chicken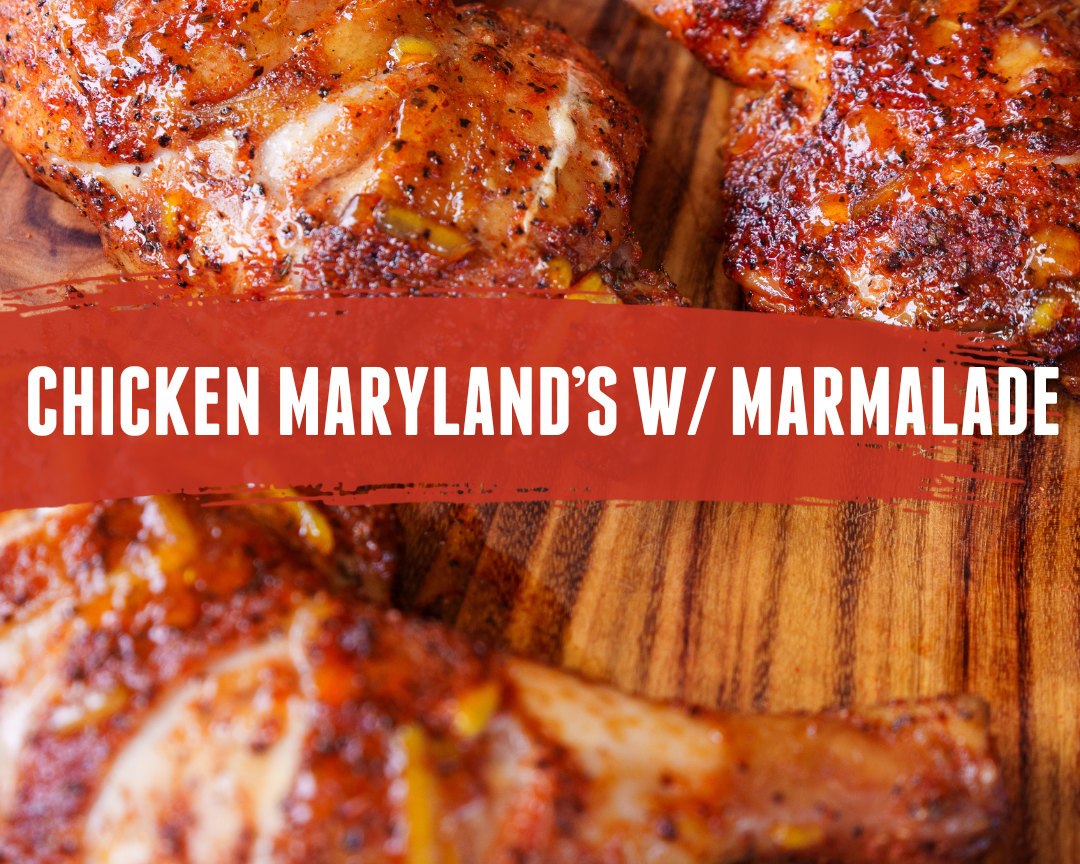 Chicken Maryland's w/ Hot Honey Marmalade
Chicken Maryland's with a Flavourful Twist of Hot Honey Marmalade. Brined to perfection, seasoned with Lane's Australia Signature Rub, and glazed with a luscious blend of sweet orange marmalade and...
Brancho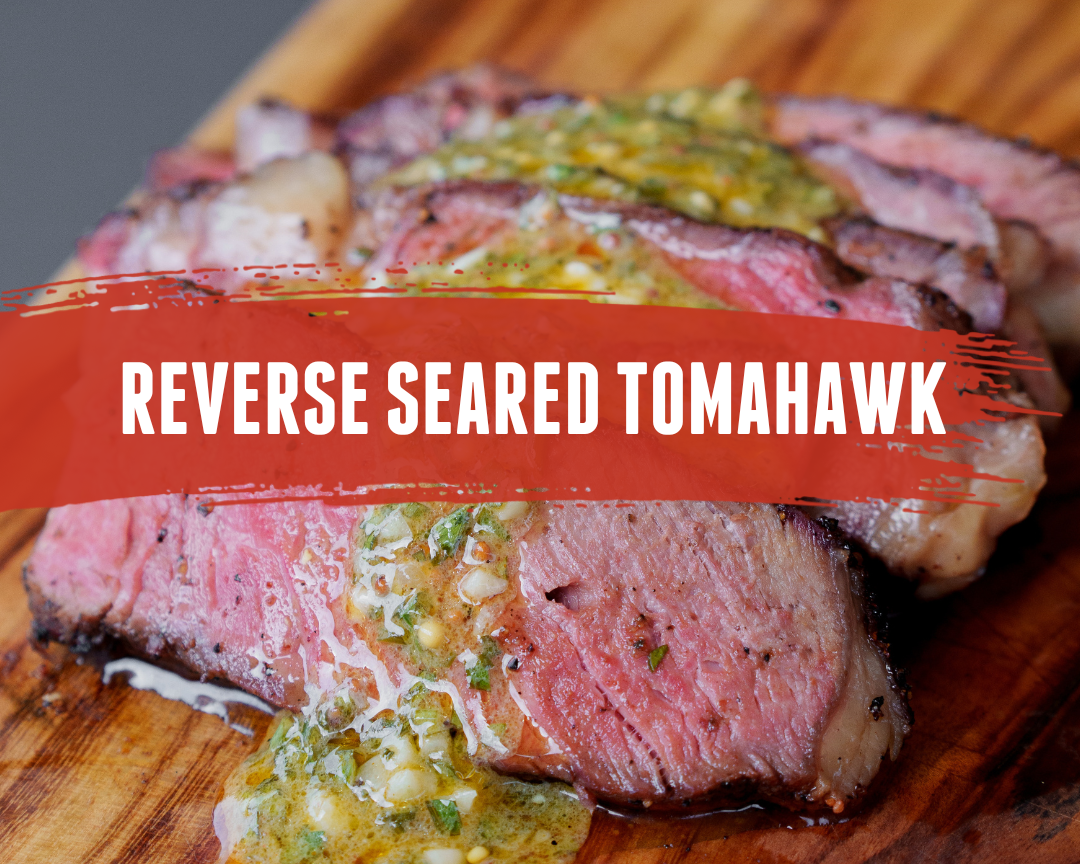 Reverse Seared Tomahawk + Cowboy Butter
Perfectly smoked Tomahawk Steak seasoned with Lane's Brancho and Signature, paired with a decadent Cowboy Butter infused with garlic, parsley, chives, lemon, and a kick of One Legged Chicken sauce.
Pork
Indulge in the festive spirit with this Christmas Porchetta – a succulent pork belly filled with a flavorful blend of sautéed rosemary, red onion, apple, pecans, and Lane's Maple Pecan seasoning. W...
LEARN
View all
BBQ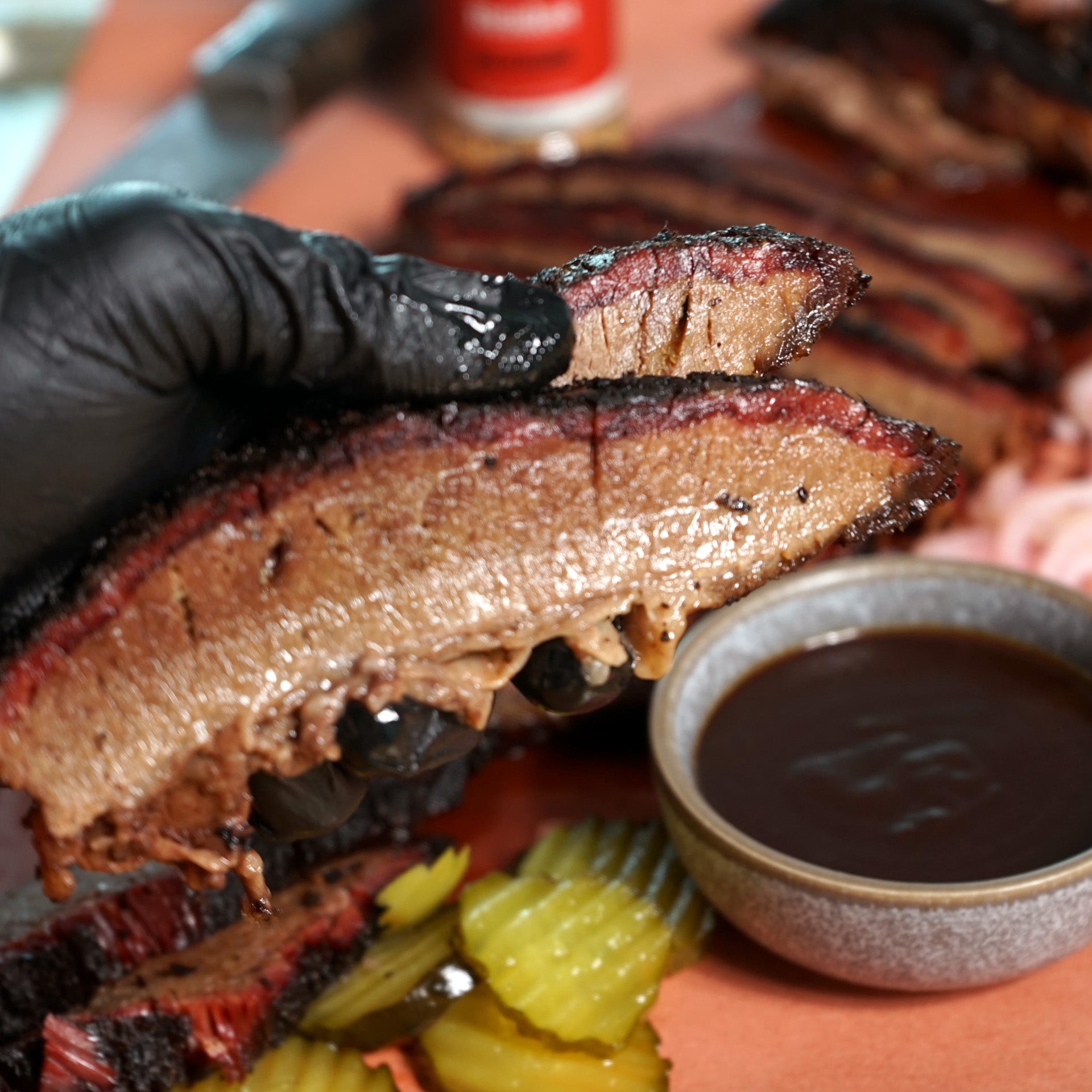 Cooking a Brisket is often a daunting task, especially when you are new to this little thing, we like to call Low n Slow BBQ. However, it doesn't have to feel that way. In fact, it is rather qui...
Kinda Sweet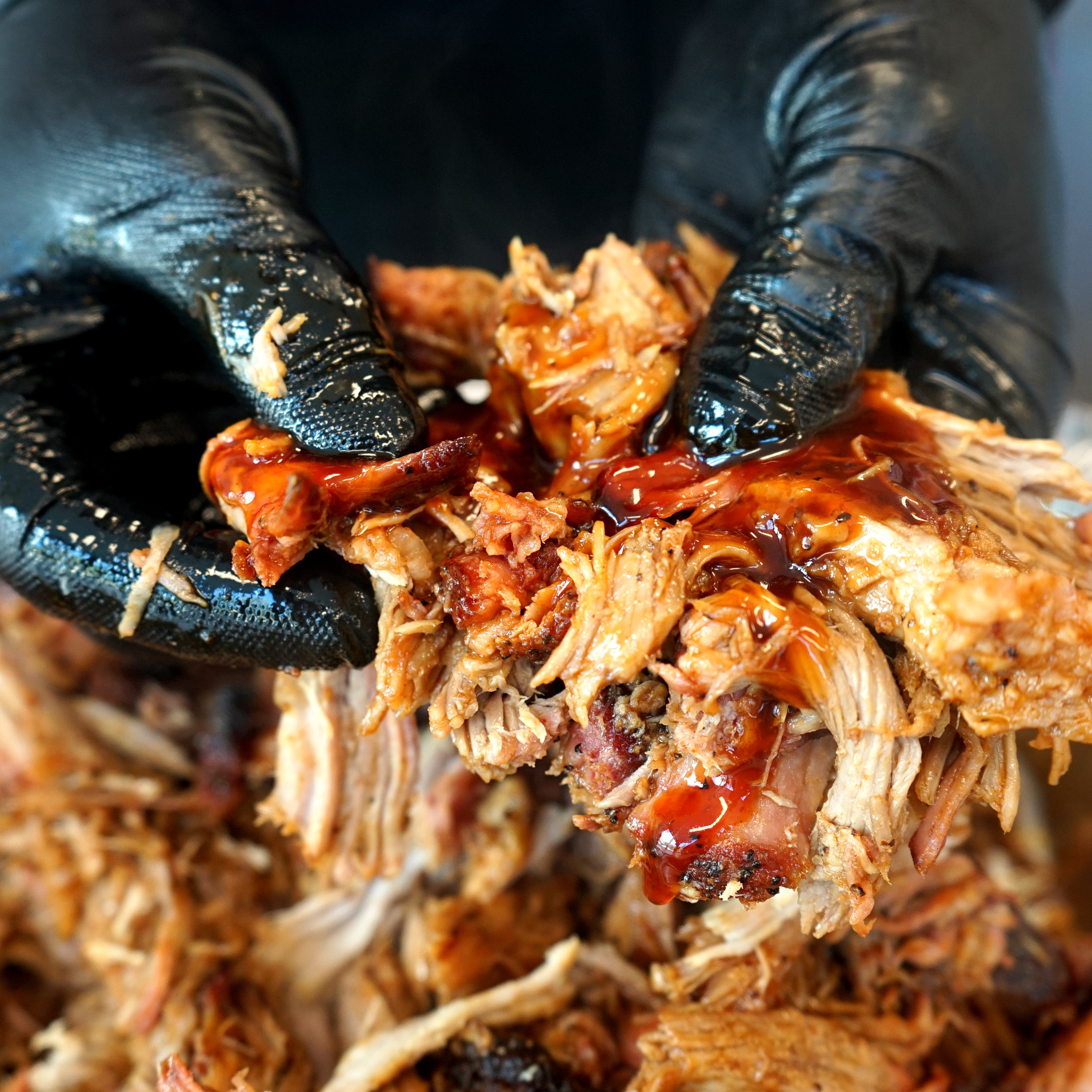 Getting Ready You need a few things. A pork collar from your local butcher Seasoning, We used Magic Dust get here Sauces, We used Kinda Sweet and Itsa VinegarGet the pack A BBQ that you can cr...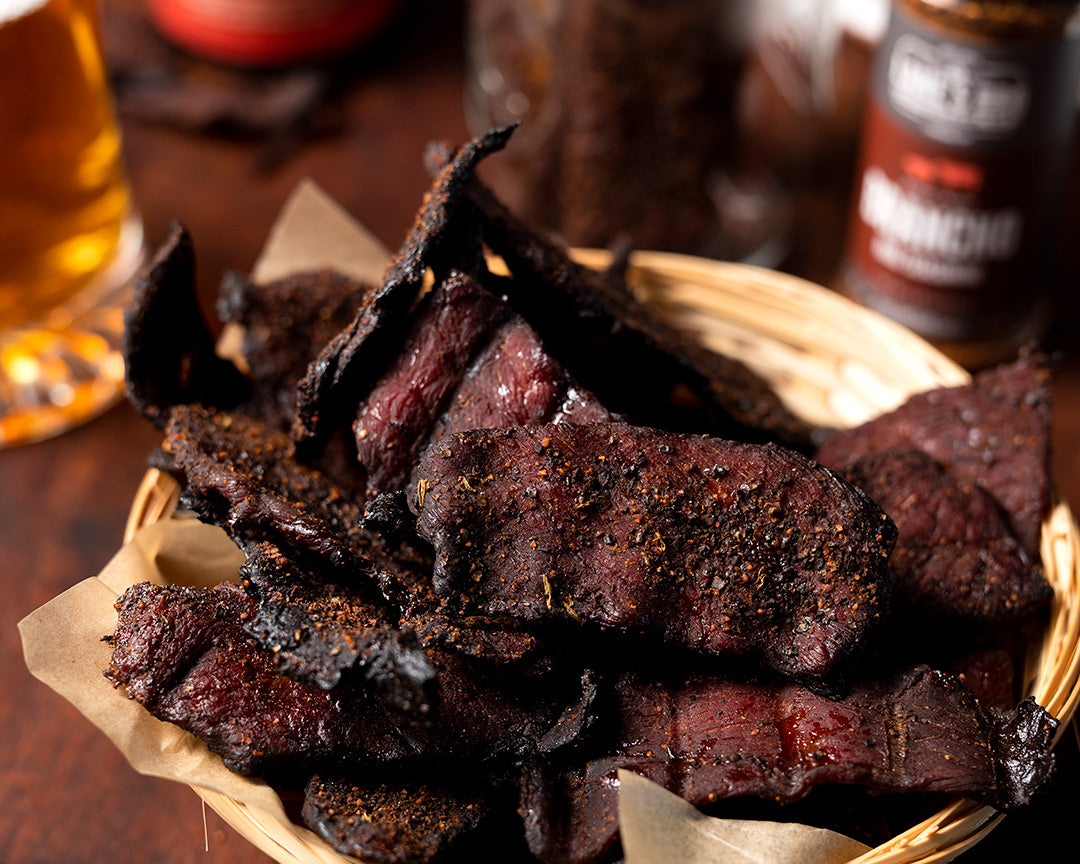 Beef Jerky is super easy and a great thing to have in the fridge for some quick beer snacks